Shavel Micro Flannel® Solid Color Queen Sheet Set
Shavel Micro Flannel® Solid Color Queen Sheet Set
Free Delivery in 1 to 2 Weeks via Small Parcel
Luxuriously soft and warm
Machine washable
Wrinkle resistant
Does not shrink or pill
Designed not to bleed or fade
Crafted with extra deep pockets to ensure fit
Micro Flannel® is a registered trademark of Shavel Home Products/patent pending
Customers Also Considered

►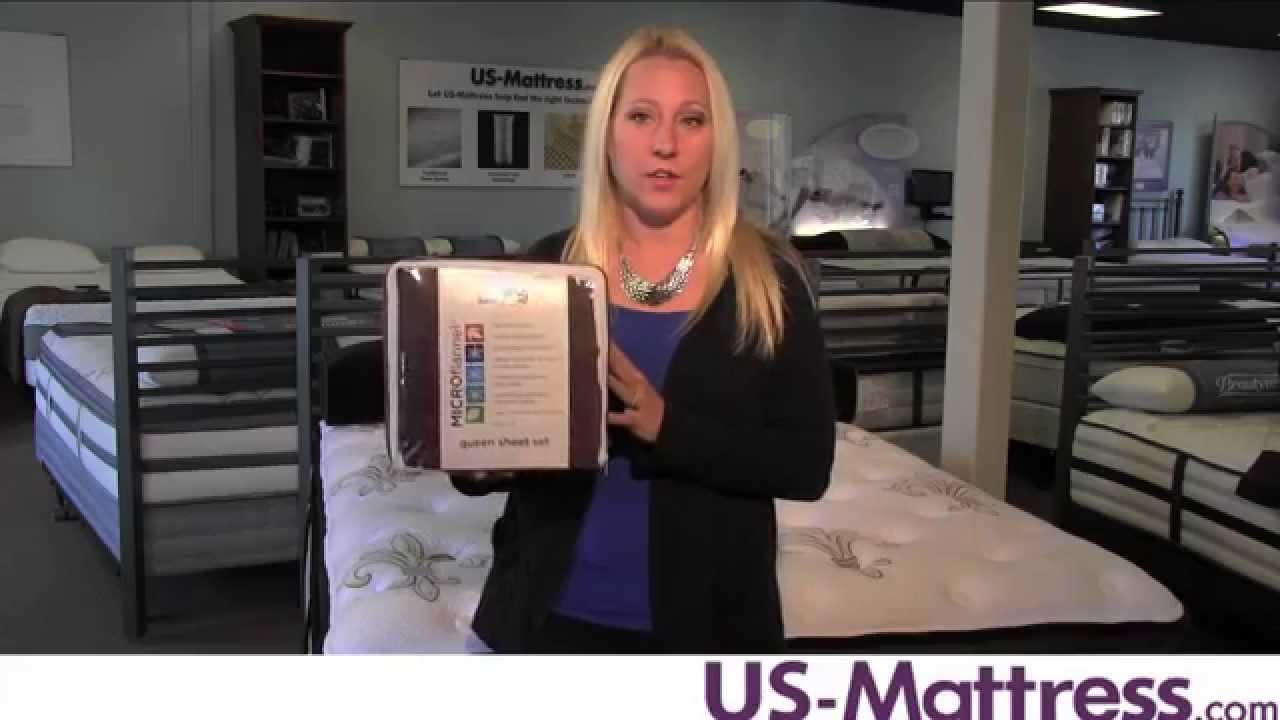 Indulge yourself with the soft, low-maintenance comfort of a Shavel Micro Flannel® Solid Color Sheet Set. Micro Flannel® is a durable, wrinkle-resistant material that keeps you warm and comfortable each and every night, no matter the weather. These sheets are machine-washable, and designed not to bleed or fade, meaning that their bright, rich colors remain the same shade from the day you buy them to the day you retire them. You won't have to get rid of them for a long time, though, because they do not shrink or pill -- as shown by repeated testing -- and they are made with extra-deep pockets to guarantee that they fit your mattress. With all of these fantastic qualities, how can you go wrong?
Specifications
Pieces Included

Flat Sheet, Fitted Sheet, Pillowcase
Type
Sheet Set
Pattern
Solid
Materials:
Polyester Micro Flannel
Fabric Content
100% Polyester
Dimensions

Flat: Width: 92'', Length: 108''
Fitted : Width: 60'', Length: 80'', Depth 16"
Standard Pillowcases: Width: 21'', Length: 32''
Vendor Item Number
MFNSSQNAMT, MFNSSQNBRK, MFNSSQNCHN, MFNSSQNCHO, MFNSSQNIVY, MFNSSQNMDW, MFNSSQNOLV, MFNSSQNTEL, MFNSSQNTRC, MFNSSQNWDG, MFNSSQNWNE, MFNSSQNBRD, MFNSSQNGRS, MFNSSQNPLM, MFNSSQNSMB, MFNSSQNWHI
Page Code
M-593020
Delivery Info
Free delivery on everything, every day! This item arrives via UPS/FedEx in 1 to 2 weeks.

We deliver anywhere in the continental 48 states that is road accessible.

Delivery is available to Alaska and Hawaii for an additional fee but the order must be placed by calling us. While we do not deliver internationally, we can deliver to your US based freight forwarder if you have those arrangements in place.

No questions have been asked about this item. Be the first!

Why did you choose this?

the bright colors looks great, and the feel of cotton in my sheets is perfect.

the bright colors looks great, and the feel of cotton in my sheets is perfect.
Let Us Help Pick
What's Right
For You
Contact Us

1-800-455-1052

Chat

Email
Reviews