Are Foam Mattresses Better Than Innerspring Mattresses?
Updated September 26, 2023
The answer is yes and no. I know, not the answer you really want, but the truth is, the memory foam vs. innerspring debate comes down to preference. Memory foam mattresses are the latest innovation in bedding technology. They're made from foams that can contour to your body, provide immense pressure relief, and support your back.
Innerspring mattresses are the standard by which every other bed's comfort has been measured. They've been the industry standard in bedding for over 100 years. They provide proper spinal alignment, pressure relief, and the widest array of comfort types available. For more in-depth information, please continue reading.
Memory Foam Mattresses vs. Innerspring Mattresses
| Innerspring | Memory Foam |
| --- | --- |
| | |
| The support structure in this mattress is the coil system. | The memory foam core provides support in this mattress. |
Memory Foam Mattresses
Memory foam is a much newer option in bedding. The foam itself was invented in the 1960s for NASA. It was used to relieve some of the extreme g-forces that Astronauts endure during takeoff. Memory was first introduced into bedding in the early 1990s. Tempur-Pedic has long been considered a leader among memory foam mattresses, as they were first to take the NASA foam and use it in beds.
A notable difference from an innerspring is that the memory foam mattress is less responsive but conforms better to your body. Because the memory foam usually takes a moment or two to fit every curve it's not as responsive as an innerspring. This is true when you change positions throughout the night, as well.
Many people enjoy the feeling of sinking into their bed, while others compare the feeling to quicksand. If the mattress is high quality, it will be great for any amount of body weight and support back sleepers, side sleepers, as well as stomach sleepers. Memory foam can be found in all comfort levels depending on if you prefer soft or firm support depending on your preferred firmness level to improve your sleep experience.
More and more beds are built from memory foam or are incorporating it into the mattress. Mattress companies have been improving memory foam, adding cooling technology, and improving durability. The best memory foam beds can last just as long as an innerspring and won't have overheating problems. Some mattresses even have a cooling gel in the support layer to keep you cool.
New types of memory foam now exist, like gel memory foam, which is more durable and has a firmer feel. There's also open-cell memory foam, which allows for more airflow and breathability to allow body heat to escape- reducing overheating.
Pros & Cons of a Memory Foam Mattress
PROS
CONS

Excels at minimizing pressure points, preventing pain
Many different comfort options for a wide range of preferences
Excellent at motion isolation- you won't feel your partner's movements
Many memory foams are incorporating cooling technology to control the temperature
Memory foam is very hypoallergenic - prevents dust mites from building up
Most come with a removable cover that can be laundered

They tend to be a bit more expensive than innerspring models
Some memory foams can sag over time, particularly around the edge
Certain foams trap heat
The off-gassing smell can take a while to dissipate
Not everyone likes the lack of responsiveness
See if a memory foam bed is right for you! Most beds have a trial period of 120 nights to test your new bed risk-free.
Innerspring Mattresses
So then, what is an innerspring mattress? A traditional innerspring mattress is exactly what it says it is, a mattress with springs inside. Coil systems have been the standard in bedding since the turn of the 20th century. In over 100 years of design, redesign, modifications, and so on, innerspring mattresses remain some of the best beds you can get. That's not to say they're better or worse than memory foam models, just more time-tested.
It's worth noting that an innerspring mattress has a bouncier feel than a memory foam mattress. It's less conforming than a memory foam mattress but more responsive to your body position as you move throughout the night. For this reason, they isolate motion the way a memory foam mattress would.
Innerspring mattresses are usually the cheaper option. If you are shopping on a budget and have a low price range, check out our value innerspring mattresses page.
However, innerspring beds have also seen a number of advancements that have greatly improved their performance. The industry has switched over to a standard of using pocketed coil systems rather than tied. Having individually wrapped coils allows them to move independently, allowing for greater conformability.
Pocketed coils also reduce motion transfer, making it less disruptive to sleep with a restless partner. The best innerspring mattresses use individually wrapped coils and often incorporate memory foam. For hot sleepers, some innerspring mattresses have a top layer that allows for a cool sleeping surface and helps you regulate your body temperature.
Pros & Cons of an Innerspring Mattress
PROS
CONS

Often a longer lifespan than memory foam models, as coil systems are very durable
Use a solid support structure that's been an industry standard for over 100 years
Many innerspring models now incorporate some memory foam in them
Usually have a lower cost than comparable memory foam models
Every comfort type there is can be found in an innerspring model
More responsive - good for those who prefer the traditional feel (easier to move around)
A great choice for those on a budget

The sleeper may feel the springs if the bed is not a good match for their body type and sleep position
Some models require flipping and rotate to extend the life of the mattress
Cleaning them is particularly difficult, can't usually remove the cover
Hybrid models are phasing out a lot of innerspring models
Not as good at reducing motion transfer (although pocketed coil systems and memory foam layers on top have improved this aspect quite a bit)
Check out a variety of innerspring mattresses! Look for a trial period that'll let you test the bed risk-free.
Hybrid Mattresses
If you just can't decide which type of mattress is the best mattress, there is a compromise! Hybrid mattresses combine the benefits of an innerspring mattress with the benefits of a memory foam mattress. You get the durable support of an innerspring with the body contouring and pressure relief of a memory foam bed. Hybrids are the latest innovation in the bedding industry and they're rapidly gaining popularity.
If you want to know more about hybrid beds, you can read our article: What is a Hybrid Mattress?
Our Experts Can Help
You may prefer the soft, conforming comfort of memory foam. Or you might value the deep, rigid support of an innerspring coil system. Either way, you can find your perfect match at US-Mattress. We carry memory foam and innerspring, and even hybrid mattresses at every price point.
If you have more questions about how a memory foam or innerspring mattress will affect you, you can call 1-800-455-1052 for more help on the difference between foam bs spring mattresses. A friendly mattress expert will be happy to help you make the best decision for picking out your new mattress.
About the Author, Juliana Huhta, Mattress Expert
Juliana has spent several years in the mattress industry, writing about and reviewing mattresses. She has a deep understanding of how mattresses work for different people and affect sleep.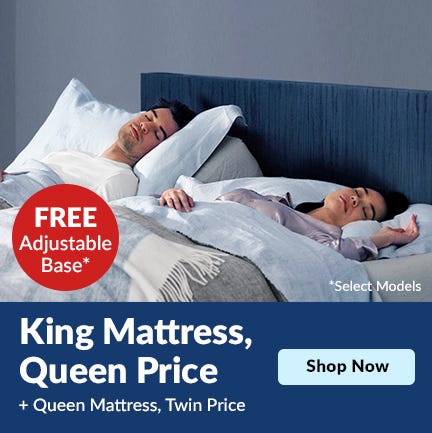 Sign up for exclusive deals & more!