Mattress Types: Explained
Updated October 13, 2023
There are different types of mattresses, and the best one for you depends on what you're looking for. Read about the several mattress types to help with choosing the best mattress type for you.
Check out our Best Mattresses of 2023 article to see the top choice for any type.
Different Sizes
To start off, there's a range of sizes to choose from. The standard sizes are listed below with their dimensions. Choosing the right size for your space and sleep needs is important. Read our Mattress Size Information article for guidance in choosing the best size for you.
There is also the option to order custom sizes if you have a unique space you want your mattress to go.
| | | |
| --- | --- | --- |
| Size | Dimensions | Dimensions |
| King | 76" x 80" | 183cm x 203.5cm |
| Cal King | 72" x 84" | 183cm x 213.5cm |
| Queen | 60" x 80" | 152.5cm x 203.5cm |
| Full XL | 54" x 80" | 134.5cm x 203.5cm |
| Full | 53" x 75" | 134.5cm x 190.5cm |
| Twin XL | 38" x 80" | 96.5cm x 203.5cm |
| Twin | 38" x 75" | 96.5cm x 190.5cm |
Innerspring Mattresses
Innerspring beds have a coil system for support. There are several types of coil systems. If you're interested in a more in-depth explanation, read our article on the differences between coil systems. It includes the Bonnell Coil, Continous Coils, Tied Coil, and Marshall Coil (pocketed coil) systems.
Traditional bouncier feeling
Good breathability
A great option for back sleepers
Wide variety
Memory Foam Mattresses
A memory foam mattress is one where there are no springs, the mattress is made with all foam. Mattress manufacturers have created varying types of memory foam (also known as Visco Elastic Foam) for their beds, including open-cell memory foam and gel memory foam. The memory foam mattresses available today are far superior to the ones first offered nearly 30 years ago. The best memory foam mattresses have solved many of the initial issues, such as overheating.
Anti-microbial and anti-dust mites
Durable
Reduces motion transfer
Conforming
Hybrid Mattresses
Hybrids combine an innerspring support system with layers of memory foam or latex. They're an excellent category of beds because they take the best of traditional beds and add more pressure relief with new memory foam technology. For more information, read What is a Hybrid Mattress?
Conforming support
Proper spinal alignment
Best of both worlds
Natural Mattresses
These are perfect mattresses for people who are environmentally conscious or concerned about their health may want a natural or organic mattress. These are typically either latex mattresses or innerspring mattresses made with natural materials like cotton and wool. Free from chemicals, they are great for anyone who wants to ensure the freshest sleep space possible. Natural latex mattresses are generally high quality and have a long lifespan.
Adjustable Beds
For those who want the ultimate luxury, adjustable beds are the way to go. An adjustable mattress paired with an adjustable base allows you to change the angle of the head and foot of your bed. This allows you to customize your support. It's also great for those who want to do other activities in bed, or for those who have to spend a lot of time in bed.
Adjustable beds can help with many common sleep problems, such as snoring and back pain.
Change angle of head or foot of the bed
Remote for changing positions
Adjustable Base Guide
Mattress-in-a-Box
There are a lot of different kinds of beds that ship in a small box, but let's talk about what's unique to this type of mattress. Mattresses in a box are compressed and rolled into a small box, which can be delivered through the regular mail system. Once you receive it, you can easily carry it to wherever you plan to set up your mattress. It'll expand fully within a few hours once you take it out of the packaging.
Fast, convenient shipping
Easy setup
Many different options
Futon Mattresses
Futon mattresses are not as thick as traditional mattresses, and not as durable. You can find Japanese or American futons, and they are different. Japanese futons lay directly on the floor and can be rolled up for storage. The American version acts as both a bed and a couch, so it's a bit thicker. It requires a mattress and a frame.
Thinner than traditional mattresses
Two types - floor mattress or goes on a couch/bed frame
Waterbeds and Airbeds
US-Mattress no longer carries waterbeds or air mattresses, as they aren't as popular as they used to be. Waterbeds are very heavy and difficult to move once set up. They're often not allowed by landlords, as they've crashed through floors before. However, some companies do still sell them.
Air beds, like Sleep Number, are still quite popular, as you can customize your support by increasing or decreasing the amount of air in the mattress. There are also cheaper air mattresses, commonly used for camping, which just have one chamber. They cannot be used daily but are great for hosting guests.
Not as common anymore
Support and comfort provided by water or air
Fire Resistant Mattresses
Your mattress could save your life.
When consumers hear about new safety standards of this sort, they commonly question the means by which mattress manufacturers will comply. Namely, does this new standard mean that all mattresses contain fire-retardant chemicals? Fortunately, the U.S. Consumer Product Safety Commission (CPSC) does not require mattress manufacturers to use these chemicals or any other specific technology to meet the requirements of the standard.
There are many compliant mattress sets that do not contain these chemicals. If you're not sure whether or not a mattress on our site has these chemicals, you can call 1-800-455-1052 to speak with a friendly mattress expert who will be glad to provide you with all of the information you need to know about a specific mattress.
Safe Materials
As mentioned above, when people hear about fire-retardant mattresses, they wonder if the mattresses contain chemicals that may be harmful to them. Fortunately, there are natural and safe flame retardants that you can use according to Mattress Clarity.
1. Wool mattresses- Wool is being used in abundance because it is naturally fire-resistant. Because wool can hold up to 30 percent of its weight in moisture, it needs a higher temperature to ignite.
2. Latex Mattress- Natural latex mattresses are built from the sap of a rubber tree. Some latex mattresses may have fire retardants so make sure you read the label of the mattress you are buying.
3. Rayon Mattress- Rayon is a fiber that can pass a flammability test and it can be made at a low price. Be aware that it is not completely natural but it is free of carcinogenic chemicals.
Chemicals To Watch For
Here are some of the flame retardant chemicals that you should be aware of when shopping for a new mattress.
Polybrominated Diphenyl Ethers (PBDEs)

Boric acid

Antimony trioxide

Decabromodiphenyl oxide

Melamine

Vinylidene Chloride
CPSC Fire Safety Tips
Don't smoke in bed

Don't allow children to play with candles, lighters, or smoking materials

Don't fall asleep with a candle or a different open flame burning

Extinguish candles before you leave a room

Keep working smoke alarms on every floor of your home and in every bedroom

In case of fire, call 911 from a safe place
Memory Foam
History of Memory Foam
The creation of memory foam goes all the way back to the 1960s. Before they could land on the moon, NASA needed to solve countless issues with space travel. One of which was the comfort level of their astronauts. NASA set out to create a material that would mold an astronaut's body to provide relief from intense G-forces. In 1966, memory foam was developed as a result of those concerns and would remain a NASA property until the 1980s.
It wasn't until 1991 that the first memory foam mattress was unveiled to the world by Tempur-Pedic. As the first company to use memory foam in mattresses, they've been a popular mattress retailer and a leader in the industry since. They continue to advance and improve memory foam, as do many other mattress brands. 
Benefits of Memory Foam Mattresses
There are many advantages to sleeping on memory foam, whether on an all-foam bed or an innerspring with memory foam comfort layers added to the top. Those who do not have memory foam can get some of the benefits by adding a memory foam mattress topper to their bed. It's also a good way to make any bed softer.
Hypoallergenic
For one, it's more hypoallergenic than traditional mattress materials. The denseness of the material prevents dust mites and other allergens from building up inside, making memory foam a great option for those who suffer from allergies. 
Temperature Control
Also, while there were originally problems with memory foam retaining too much heat, that story has flipped. Advancements in cooling technology have allowed mattress companies to create memory foams that do more than just prevent overheating. They can actually help keep you cooler, one of the best examples being Tempur-Pedic's Luxe Breeze line. According to Tempur-Pedic, these beds can keep you up to 8 degrees cooler throughout the night.
Pressure Relief
Memory foam is extremely conforming and uses your body heat to mold to the shape of your body. This makes memory foam excellent for pressure point relief, reducing pain and restlessness. Side sleepers will especially find this beneficial, as they usually deal with some serious pressure on their shoulder and hip. Memory foam will cradle the joints gently.
Support
Memory foam also does a surprisingly good job of supporting. Since it shapes your body, it fills in the dips and holds you in a natural position. This helps keep your spine aligned, which is essential for avoiding back pain.
Motion Transfer Reduction
Memory foam reacts to heat rather than movement and will do a great job at reducing motion transfer between sleep partners. This is very helpful for those who sleep with someone that moves around a lot. Being disturbed throughout the night greatly impacts the quality of your sleep, so minimizing the transfer of motion is a big perk.
Disadvantages of Memory Foam
While there are many advantages, there are a few downsides to memory foam. The main one is the lack of responsiveness. Some people don't mind it at all, but those used to a traditional feel may find the feeling a bit restrictive. Some types of foam are more responsive than others, like gel memory foam, but it can be a bit difficult to move around.
If you're someone who likes to change positions frequently and easily, a bed with a coil system may serve you better. That doesn't mean you have to give up the benefits of memory foam though, hybrid mattresses combine layers of memory foam with an innerspring system to achieve the benefits of both types of beds.
To learn more about hybrid mattresses, check out What is a Hybrid Mattress?
One other problem, which was previously mentioned, is the tendency to overheat. While this was a much bigger issue 30 years ago, some types of memory foam do retain heat. The best memory foam mattresses have solved this issue with better materials. More premium foams will have better breathability and cooling technology incorporated, so it really depends on the level of quality. You'll find heat issues come up in cheaper memory foam mattresses more frequently.
Memory foam beds can also lose their comfort life sooner than an innerspring. This comes down to the fact that coil systems are made of steel and are extremely durable. It's once again determined by the quality of the memory foam. While some memory foam beds will last as long as any innerspring, some will start showing body imprints or sag around the edges. It's important to check how long the warranty lasts and the reputation of the brand you're buying from. A 10-year warranty or more is a good indicator that a mattress is of solid quality.
The differences between foam and innerspring mattresses are explored more in this article: Are Foam Mattresses Better Than Innerspring Mattresses?
There are several different types of memory foam, which work differently. 
Gel Memory Foam Mattresses
Gel foam is more durable than traditional memory foam and is more effective at reducing pressure. Gel foam mattresses tend to be denser, which is nice for those who prefer a firmer comfort scale rating.
PolyFoam Mattresses
Polyfoam is petroleum-based foam, made with a variety of chemicals. To ensure safety, make sure it'sCertiPUR-US Certified. This foam can come in many different densities and softness levels. Higher-density foams will be more durable. It's a common material used to add comfort and pressure relief to mattresses.
How is a Memory Foam Mattress Built?
All memory foam mattresses have a foam core at the bottom upon which all other layers rest. This foam layer is usually firmer than the rest of the foam to provide a stable structure for the comfort materials. On top of the foam core, different combinations of foams provide the support and body-contouring memory foam beds are known for.
There are usually at least two layers of memory foam on top of the foam core, with sometimes as many as five to seven more comfort foam layers. Where the foams are placed determines their purpose. For example, the foam at the very top is usually the softest. It's meant to provide plush comfort and to give the mattress a softer initial feel when you lay on top of it. Other layers provide cooling properties, body contouring, back support, and pressure relief.
FAQ
Find answers to the frequently asked questions about mattress types.
Are foam mattresses better than innerspring mattresses?

Not necessarily, the best type of mattress for you depends on what you need. Check out our article for a deeper explanation of the differences between foam and innerspring beds.

What type of mattress should I use for a platform bed?

You can use almost any mattress with a platform bed, with just a few exceptions. Find out more here.

How much does a mattress cost?

Mattress prices come in a huge range. Some are less than $200, while others cost thousands of dollars.
If you have any questions or want help deciding which mattress type is right for you, please call our team of mattress experts at 1-800-455-1052.
About the Author, Juliana Huhta, Mattress Expert
Juliana has spent several years in the mattress industry, writing about and reviewing mattresses. She has a deep understanding of how mattresses work for different people and affect sleep.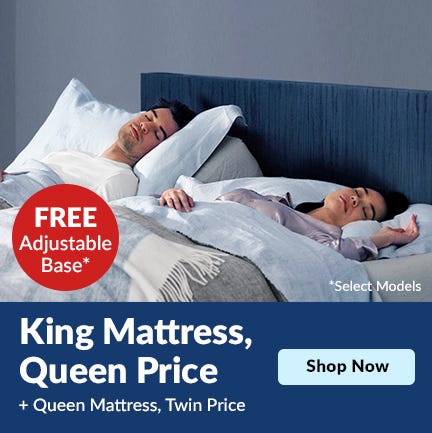 Sign up for exclusive deals & more!