What is a Hybrid Mattress?
Updated September 20, 2023
A hybrid mattress is a type of mattress that combines two or more support systems, an innerspring system with layers of memory foam or latex. Hybrid mattresses balance the pressure relief of a memory foam mattress with the stable support of an innerspring mattress. This page will help you understand how a hybrid mattress works so that you can choose one as your new mattress.
What's Inside a Hybrid Mattress?
Hybrid mattresses layer memory foam or latex on top of innerspring coils. The coil system gives your back support to align your spine correctly. A mattress with pocketed coils allows the individually wrapped coils to contour to pressure points and support your body weight.
The memory foam conforms to the curves of your body and provides a great cushion for a great sleep experience. A hybrid mattress combines the materials of memory foam and innerspring mattresses as well as other materials to provide great motion isolation from your sleep partner. Hybrids provide great edge support as long as the top layer has a strong perimeter made with strong coils and/or high-density foam.
What Does 'Hybrid Mattress' Mean?
It means that the best features of a memory foam mattress and an innerspring mattress have been combined. The term 'hybrid' has been used by mattress manufacturers to try and explain that this is a new type of bed. Hybrid beds were created to offer an option to customers who don't find their best comfort in a traditional innerspring mattress or memory foam bed.
What Benefits Does a Hybrid Bed Offer?
Quick Summary
More pressure relief without sacrificing support
Typically compatible with adjustable bases
Many have cooling technology
Decreased motion transfer compared to traditional innerspring
Better responsiveness than all-foam mattresses
A hybrid bed can help make you much more comfortable than older traditional mattresses. They offer conforming comfort, stable body support, pressure relief, and proper alignment for your spine. In other words, the right hybrid mattress can make you feel nearly weightless allowing you to get better REM sleep. An added benefit is that most hybrid mattresses can be combined with adjustable bases for the greatest comfort!
The different materials or layers of foam will determine the benefits that the mattress will provide. If you are a hot sleeper, you should look for a mattress with cooling gel or some other cooling technology. A mattress built with coil springs will provide breathability allowing airflow to keep body heat from being trapped
Different comfort layers will provide benefits to people of different sleeping positions. A mattress with a higher firmness level will be better for back sleepers while softer mattresses will be better for side sleepers. Mattresses in the middle will be great for stomach sleepers and combination sleepers.
As mentioned before, the foam layers in some mattresses will help with motion transfer. Most mattresses provide a decent level of durability. As always this will depend on the material.
Mattresses built with latex mixed into the support layer will be a great choice because latex mattresses offer the highest durability. Latex mattresses tend to have a higher price tag which means a hybrid mattress offers extra support at a lower cost.
Finding the Right Hybrid Mattress
When you shop with US-Mattress, you can choose from many high-quality hybrid mattresses, and at the lowest prices available anywhere. More and more sleepers are turning to hybrid mattresses like these for deep, restful sleep. The best hybrid mattress will come with a warranty of 10 years. If you're not sure whether a hybrid mattress is the best choice for you, or you have questions about a hybrid mattress you saw, our team can help.
Call 1-800-455-1052 to speak with a friendly mattress expert who will be happy to provide you with the information you need.
About the Author, Dave Higgins, Mattress Expert
Dave has worked in the furniture business, focusing on mattresses, for several years. His focus on mattress industry trends and developments has led to a deeper understanding of how people sleep and how they perceive comfort.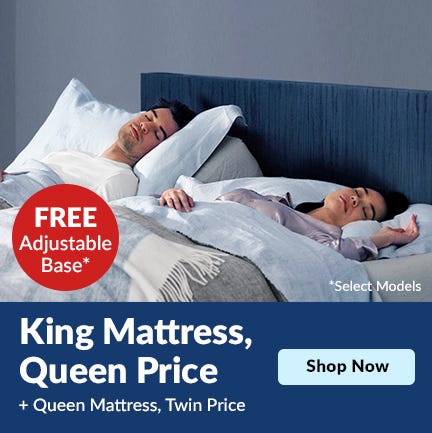 Sign up for exclusive deals & more!