What is Edge Support?
Edge Support Stops You From Falling Off the Bed
If a mattress has proper edge support, then the edges of the mattress are sturdy all the way around. This allows someone to lie or sit as close to the edge of the mattress as you want to without feeling like you are going to fall off the bed. Strong edge support is beneficial for a wide variety of reasons, and it is important for several groups of people. This page will help you pick a new mattress with extra support on the side of the mattress to give you a comfortable sleep surface. 
Edge Support Construction
The outer rows of innerspring coils or pocketed springs are what serve as an encasement to make the mattress feel more supportive. Have you ever rolled off the bed while you were sleeping? Or have you felt like you were going to slide off the side of the bed as you sat to put on your slippers? Lack of edge support is the primary cause of these troubles. Firm support from the edge of your mattress is essential if you tend to roll around while you sleep or you sit on the edge of your bed frequently.
Edge support is usually done with a row or two of extra coils around the edges of the mattress forming a firm barrier for the inner portion of the springs. In some cases, edge support can be achieved with firmer bed foams and steel rods though they're not as reliable as the innerspring version. When talking about edge support it's noteworthy that the reason to mention it is that the inner portion, or the core, of the bed has some type of coil system necessitating the edge support.
For those of us who still work from home, our bedrooms have now become our offices. Our beds have become our office chairs while we stay safe at home and trudge on with our workdays while still in our pajamas! Edge support is critical to the stability of a mattress when you sit on the edge of a mattress. Without good edge support, a mattress will sag and create a valley where you sit regularly thereby deforming the bed overall. See our related article: Differences in Coil Systems
What are the Benefits of Edge Support?
One of the biggest benefits of having strong strong edge support is the security it can provide. The support will keep you from or feeling like you are going to fall out of bed if you lay on the edge of the bed.

People who often sit on the edge of their mattress to put their shoes on or if they are working will slide off the edge without proper support.

It will ensure that your mattress sags on you, a lack of support will cause the edge of your mattress to sink down, causing discomfort.

Edge support means you will have more space to sleep on. This is great if you like to spread out or If you are sleeping with a partner, giving you both a good night's sleep.

Do you struggle to get out of bed? Edge support will help lift you out if you struggle with any kind of muscle or joint pains because you will not have to work so hard to get up in the morning.
Mattresses that Provide the Best Edge Support.
Different mattresses mean different types of composition which means they will vary in terms of quality edge support. Let's explore the different types of mattresses that provide edge support.
Foam Mattress
An all-foam or memory foam mattress does not typically have any kind of additional edge support built into the perimeter. That being said, it will do a good job because it will contour to the body and it will keep from sagging without the extra help.
Latex Mattress
Latex mattresses also do not have any additional reinforcement like built-in coils or springs. Despite this, they provide more support than an all-foam mattress
Hybrid Mattress
This type of mattress is built with a combination of mattress materials metal coils with a layer of memory foam or latex. The coils are around the end with the purpose of providing comfort and support while not having much give to keep you where you want to be. These typically are the best mattresses for edge support. Innerspring mattresses are also built with coils in the support system to provide you with a quality mattress and a great sleep experience. 
Here are some mattress brands that you can consider for edge support:
Edge Support Helps Reduce Motion Transfer
Prevent sleep disruptions by purchasing a mattress with quality springs or foams, comfort materials, and edge support. Having a mattress that employs core and edge support means you can stretch out without worrying about bumping and waking your partner. Look for mattresses that have these features to ensure that both you and your partner get a good, uninterrupted night's sleep.
Core support technology provides reinforcement in the center third of the mattress, the area where mattress sagging occurs most. Preventing sagging in the center third of the mattress can play a major role in the prevention of motion disruption. Look for mattresses that feature durable quality comfort materials and ones that prevent the transfer of motion across the bed.
Who is Edge Support Most Important For?
Mattress with edge support is best suited for people who sleep on their back and stomach. Side sleepers do not have to worry about edge support as much because they prefer a softer mattress. Back and stomach sleepers need a mattress with more firm support. This will help with spinal alignment.
As mentioned earlier, edge support will make it easier to get out of bed. This is most beneficial for older sleepers because they typically need something to help with muscle or joint pain.
More weight will cause more strain on the mattress and will also cause difficulty getting in and out of bed. This is why heavier people will benefit from a mattress with a stronger edge.
Conclusion
It is important to know that not everyone needs extra strong edge support. It should also be noted that not all mattresses have or need extra edge support. It is mostly based on what your personal preferences are. It is most important for people who want to be secure when they lie in bed or sit on the edge. It is also best for people who struggle to get in or out of bed.
Need Help Choosing a Mattress with Edge Support?
The worst thing you can do is get jolted awake by falling off your bed because it has little to no edge support. Our mattress experts here a US-Mattress can help you find the right mattress to avoid the embarrassing and often painful results of rolling out of bed. Call them at 1-800-455-1052 or click on the Live Chat button below to talk with one of our experts now!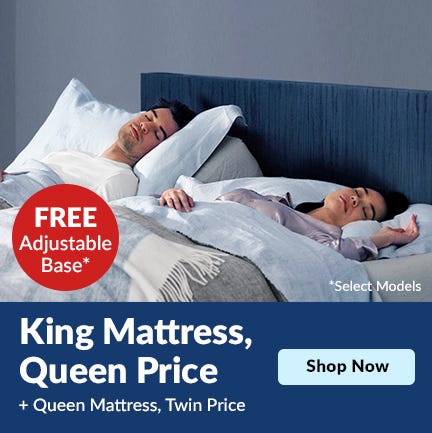 Sign up for exclusive deals & more!