Box Springs Buying Guide 
A box spring is a bed base with a wooden frame and either actual springs or metal rods that provide support to a mattress. It is a type of mattress foundation. The box spring is usually the same size as the mattress that sits on it.
What's the Purpose of a Box Spring?
So, what does a box spring do? While the mattress provides support to the human body, the box spring ensures that the mattress itself is properly supported. It provides a stable surface for your mattress to rest on and absorbs shock, reducing wear on the mattress. This helps ensure your mattress maintains a long comfort life and provides you with a good night's sleep.

Box springs also raise the height of a mattress to make it easier to get in and out of bed. In a complete bed set, they're typically placed on top of a wooden or metal bed frame that's connected to the headboard and footboard.

It's also common to see mattresses and box springs used together without a complete bed. Many sleepers who don't feel the need to have a decorative-looking bed will place their box spring directly on the floor, or on casters that stand on the floor. Depending on what you need, there are different types of box springs.
Do You Need a Box Spring?
Although most modern mattresses don't need one to be comfortable, some mattress warranties still require a box spring. In some cases, adding it to your mattress enhances the comfort and support you get from your bed. The information below should answer the question, 'Do I Need a Boxspring?'
A box spring is necessary if:
Your mattress warranty requires one (helps to prevent your mattress from breaking down)
You're using a bed frame (mattresses can't rest on those alone)
Your mattress is a traditional double-sided innerspring
You need or want the extra height, to make it easier to get into and out of bed
You want the added bounce and support
Sometimes a different type of foundation works better, depending on the type of mattress and your personal preferences. Learn more about that in our Foundation Guide.

Related: Which Mattresses & Box Springs Work with Platform Beds?

Watch our Youtube video: Do I Need a Boxspring for my Mattress?
When Should You Buy a New Box Spring? 
Does your new mattress need a new box spring?
When shopping for a new mattress, you may be considering whether you should buy a new box spring (foundation) as well. Or, you may wonder if it would help to replace it periodically regardless of a new mattress.

It's not always necessary to replace your box spring every time you replace your mattress, but it's probably a good idea to do so. They do wear out at a similar rate as mattresses. Box springs last around 10 years, which is a slightly longer lifespan than the typical mattress.

If a box spring has any major defects like broken slats or noticeable sagging, it won't provide adequate support and you will need a new one. Worn-out box springs can cause your new mattress to sag sooner and create discomfort. Mattress warranties will often be voided if you use a box spring that's broken or sagging.

You should buy a new box spring if:
You do not already have an appropriate base for your mattress
Your current one has broken slats
Your current one has noticeable sagging
You've already had your current one for 8-10 years
How to Set Up a Box Spring
Typically, box springs come fully assembled, so you would just place it where you want it. Some, like a smart box spring, that go above and beyond a traditional box spring may have a few parts to put together, but it should be easy to assemble with instructions. These are usually metal, with a fabric covering that acts as a complete foundation.

In a complete bed set, box springs are typically placed on a bed frame that connects to the headboard and footboard. It's also common to see mattresses and box springs used together without a complete bed frame.

Those who don't feel the need to have a decorative-looking bed can simply place their box spring on the floor or on casters, with the mattress on top.

With large mattresses, like a king-size, the box spring can be difficult to maneuver through tight spaces in your home. In this case, it may be beneficial to purchase a split box spring, which is split into two halves.
How to Choose a Box Spring
What type of box spring should you use with your mattress? Well, it's best to start by figuring out what you want and what will work in your home. Here's how to do that:
Measure your mattress and bed frame:
You need to choose the right dimensions for your box spring. You'll want the dimensions to be the same as your mattress so it isn't sticking out or allowing the mattress to hang over the edges. Make sure it will fit with your bed frame too if you have one.

For reference, the chart below shows the standard dimensions of each mattress size. 
Decide what you want your overall bed height to be: 
Box springs add additional height to your bed. Mattresses have gotten taller than they used to be, so one way to offset that is to use a low-profile box spring, usually 5 inches in height. On the other hand, if you're looking to make your bed taller, a standard box spring is 9 inches in height.
Choose between split and standard box springs:
When buying a large mattress, such as a king-size, the box spring will also be large. As they're much less flexible, they can be difficult to maneuver through the hallways and doors in your home. A solution to this problem is a split box spring. It'll come in two halves, making it much easier to move it around tight corners and small spaces.
Think about the materials: 
If you have allergies, you can find options with hypoallergenic materials and covers. There are also organic box springs, as well as some that add back support.

Once you've determined the above, you'll be prepared to decide on the right box spring for your mattress and home.
Consider your mattress type:
If you have a memory foam mattress, you may need something different than if you have an innerspring or hybrid mattress. Box springs were designed for innersprings, and you may have a faster breakdown of your memory foam if you place it on a box spring rather than a platform bed, foundation, or adjustable bed. Foundations can be helpful for adding edge support to a memory foam mattress.

Mattresses with coil systems are ideal for box spring use, although some will do okay on other types of foundations. Your best bet is to consult your mattress warranty.
Check the weight capacity:
Whatever you decide to use to support your mattress, make sure to check its weight capacity. It has to be strong enough to hold up the weight of the mattress and the people sleeping on it.
The Different Types of Box Springs
There are different construction types as well as varying height options and split foundations. Over the last several years, advancements in sleep technology have resulted in mattresses that are a lot taller than they used to be. For this reason, many manufacturers produce low-profile box springs. as well as ultra-low profile box springs.

The difference in height is completely aesthetic. There's no difference in the amount of support they provide to the mattress. Whether you use standard or low profile, you can count on your mattress getting the support it needs.

Watch our Youtube video on this subject: What are the different types of box springs?
Ultra-Low Profile Box Springs
Ultra-low box springs measure 2 inches in height and are the thinnest of the thin. These are usually just bunkie boards made for all sizes of mattresses. This type of foundation is normally used in platform beds and older wooden frame beds.
Low Profile Box Springs
Low-profile box springs are about half the height of a standard one, measuring between 5 and 5.5 inches in height. They're good for those who don't like the rising heights of new mattresses. The comfort doesn't change, low profile box springs are made with the same materials as a standard box spring, and provide just as much support.
Standard Box Springs
While they come in a variety of different constructions, the standard box spring is usually 9 inches in height.
Coil Box Springs 
These are the traditional option, they have a wooden frame with coils that are evenly spaced throughout. The coils will give your mattress more bounce and can help soften a firmer mattress. They may not offer as much support as other types, especially for more modern mattresses which are usually designed for a more solid foundation. Coil box springs are best with innerspring mattresses.
Zero-Deflection Box Springs
These are the most commonly used because they offer good support for your mattress. They consist of wooden slats and sometimes use wire for more support. They're much more durable than coil box springs and don't have as much flexibility. They're compatible with nearly all modern mattresses. It could be considered a wood box spring.
Semi-Flex Box Springs
This type gives more support with a bit of flex. They're made up of a wooden frame with a metal grid above the slats and are usually the most expensive type of box spring. If you have a heavier mattress (latex and memory foam style mattresses often are) then this may be a good option.
Split Box Springs
This convenient option comes in two halves, which makes it much easier to move throughout your house. If you have tight corners this can be nice, as box springs aren't bendable like a mattress. These are usually only offered for larger mattresses, like king size or queen size. Just make sure your bed frame can hold this kind of box spring, it will need to have support in the middle.
Box Spring Sizes
You need a box spring that matches the size of your mattress. They come in all the typical mattress sizes, so unless you have a custom mattress, you'll be able to get the right size box spring. You can order a custom box spring with your custom mattress.

Let's start with the most common mattress size, queen. You can get a queen box spring as one piece or two, there are split queen box springs. When it comes to king size box springs, they are always split, as it's simply too large to be moving through your house as one piece. The same goes for California king box springs. The smaller box springs come as one piece, including twin box springs and full box springs, along with their extra-long counterparts.
Box Spring vs Foundation
These two words are often used interchangeably, but what's the difference? Both provide support to a mattress, and they look the same from the outside. However, box springs have steel springs that add support and shock absorption. They work very well with innerspring mattresses, as that's what they were designed for. They're not ideal for mattresses that don't have a coil system, so work best for latex or foam mattresses.

Foundations are more solid frames, made of metal or wood, and encased in fabric. There are different styles, some are designed with slats and some are solid wooden frames without openings. They're more suited to non-coil mattresses, which tend to be heavier. They can support more weight than the springs of a box spring but don't have as much flex.
Protect Your Mattress Warranty
Most manufacturers require that a mattress be supported by a box spring to file warranty claims. An exception to this is when a mattress lies on a platform bed or adjustable base. Since platform beds feature either wooden slats or a deck, the mattress doesn't need the extra support. Check out our article to learn more about foundations.

The warranty also requires that the box spring is in good enough condition that it will not damage the mattress.
We're Here to Help You Find the Right Box Spring
At US-Mattress, our team of experts is dedicated to helping you on your shopping journey, whatever you're looking for. If you have any questions at all, they'll be happy to help! They know it can be a confusing process and will do what they can to make it easy.

So, if you have any questions about choosing the right box spring, you can call 1-800-455-1052 to speak to a friendly mattress expert who can help you make the right decision.

You can also chat live with a mattress expert by clicking on the purple "Chat" bubble.

You may also find answers in these related articles:
---
About the Author, Juliana Huhta, Mattress Expert
Juliana Huhta, Mattress Expert
Juliana has spent several years in the mattress industry, writing about and reviewing mattresses. She has a deep understanding of how mattresses work for different people and affect sleep.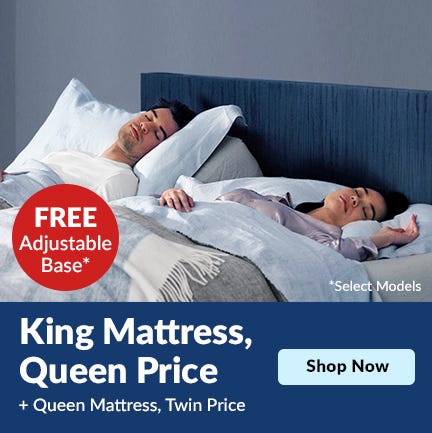 Sign up for exclusive deals & more!