What Type of Mattresses Do Hotels Use?
Updated December 10, 2022
Woman photo created by lifeforstock - www.freepik.com
Hotel Mattress Brands and Types
If you've ever stayed in a hotel while traveling you've slept in a bed that was designed to be comfortable to a wide variety of people. Hotels have long used double-sided mattresses, also known as 'flippable', to extend the lifespan of a mattress.
In this article, we'll explore some of the mattresses commonly used in hotels today.
What Kind of Mattresses Do Hotels Use?
Here are some criteria that make a good hotel mattress:
Double-sided. Most mattresses sold today have only one side. About twenty years ago, mattress manufacturers changed from selling two-sided mattresses to one-sided mattresses as a cost-cutting measure. Hotel mattresses are usually two-sided because they can flip and rotate the mattress to improve durability and comfort. But as more hotels integrate adjustable base beds into their rooms, one-sided mattresses are growing in popularity and preference.

Edge support. The edge of a mattress goes through daily wear and tear. It is critical that this part of the mattress is reinforced for durability and to allow you to sleep closer to the edge of the mattress without the feeling of rolling out.

Durable coil system. The coil system in a mattress can wear out over time. Hotels look for a tried and true coil design made from heat-tempered steel.

Medium comfort. Mattresses range in feel from hard as the floor to soft like a pillow. Mattresses used in hotels are typically in the middle of this spectrum to please the widest array of sleepers possible.
Do you have luxury taste? Check out our 5 star hotel mattresses.
Serta Hotel Series Mattresses
Serta Bedding has offered a hotel series of mattresses for a great many years. Serta has been one of the most popular hotel mattress brands for years. These beds are the most widely used by many different hotels. The Serta Perfect Sleeper Hotel Collection is also offered for sale to anyone in most retail stores. The exact same mattresses you sleep on in many hotels can be bought for your home.
Read our Serta Hotel Collection Mattress Reviews.
Spring Air Hotel & Suites Collection
Some hotels and inns use mattresses made by Spring Air Bedding, a company based in Michigan. The Spring Air Hotel & Suites collection is available for sale to everyone just like the Serta Hotel Series. You can replicate that feeling you got from the bed in the hotel you stayed in but without that vacation feeling, unfortunately.
Read our Spring Air Mattress Reviews.
About the Author, Dave Higgins, Mattress Expert
Dave has worked in the furniture business, focusing on mattresses, for several years. His focus on mattress industry trends and developments has led to a deeper understanding of how people sleep and how they perceive comfort.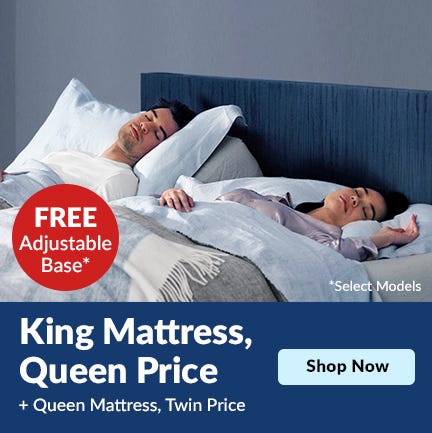 Sign up for exclusive deals & more!